The
House
of
LUXURY
PERFUMES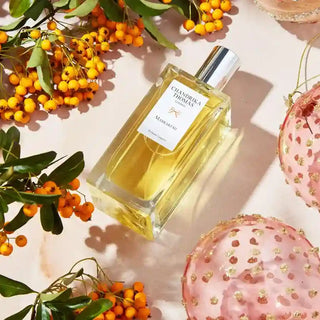 Marrakesh
Explore the allure of our all-time best-selling fragrance inspired by Marrakesh's captivating essence. Immerse yourself in a scent that effortlessly transports you to a realm of enchantment and elegance.
Allure Rose Blossom Oud
Indulge in the captivating oud fragrance intertwined with sensual rose. Feel the alluring mix of wood smoke, warmth, and spice. Let this elegant scent whisk you away to summer rose gardens and memories of enchanting autumn forest walks.
Explore OUR FRAGRANCES
Start your fragrance exploration with our enchanting Full Discovery Fragrance Samples and indulge in the art of sensory discovery. Featuring our twelve exquisite fragrance samples.
MINI
Perfume Set
Immerse yourself in the allure of our exquisite three-piece collection featuring three 15ml fragrance bottles. Ideal for both travel and as a thoughtful gift for a cherished someone, this set encapsulates luxury and convenience in one.
Scent
EXPLORATION
Ensemble
Dive into an extraordinary experience as you delve into our exclusive range of scents. Handpick your signature scent from our exquisite collection and relish a complimentary 15ml gift, perfect for sharing with a loved one or savouring for your own indulgence.
LUXE
Perfume &
Diffuser
Set
Elevate your space and style with our Fragrance Bundle. Choose a 100ml or 50ml perfume and a 100ml diffuser. Plus, enjoy a complimentary 15ml perfume that complements your choice. Upgrade your ambience and personal scent in one irresistible package.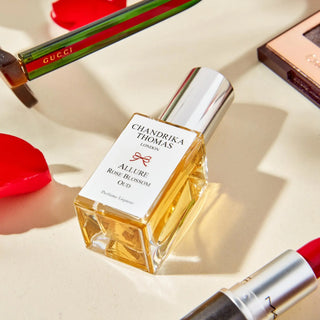 Enjoy a COMPLIMENTARY 15ml!
With every purchase, we delight in including a complimentary 15ml perfume, allowing you to embark on a personalised fragrance adventure and create a signature scent that truly embodies your unique style and personality.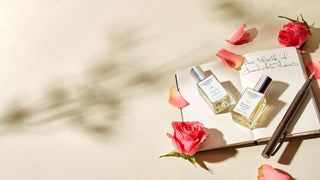 CHANDRIKA'S Notes
Immerse yourself in the captivating realm of perfumery through my notes, where I share my unique insights and perspectives. Explore the harmonious blend of artistry and science behind captivating scents, uncover the stories woven into each fragrance, and gain a deeper appreciation for the emotions they evoke.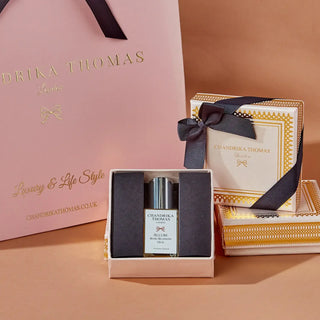 COMPLIMENTARY Gift Wrapping
We proudly provide complimentary gift wrapping with every purchase of perfumes.